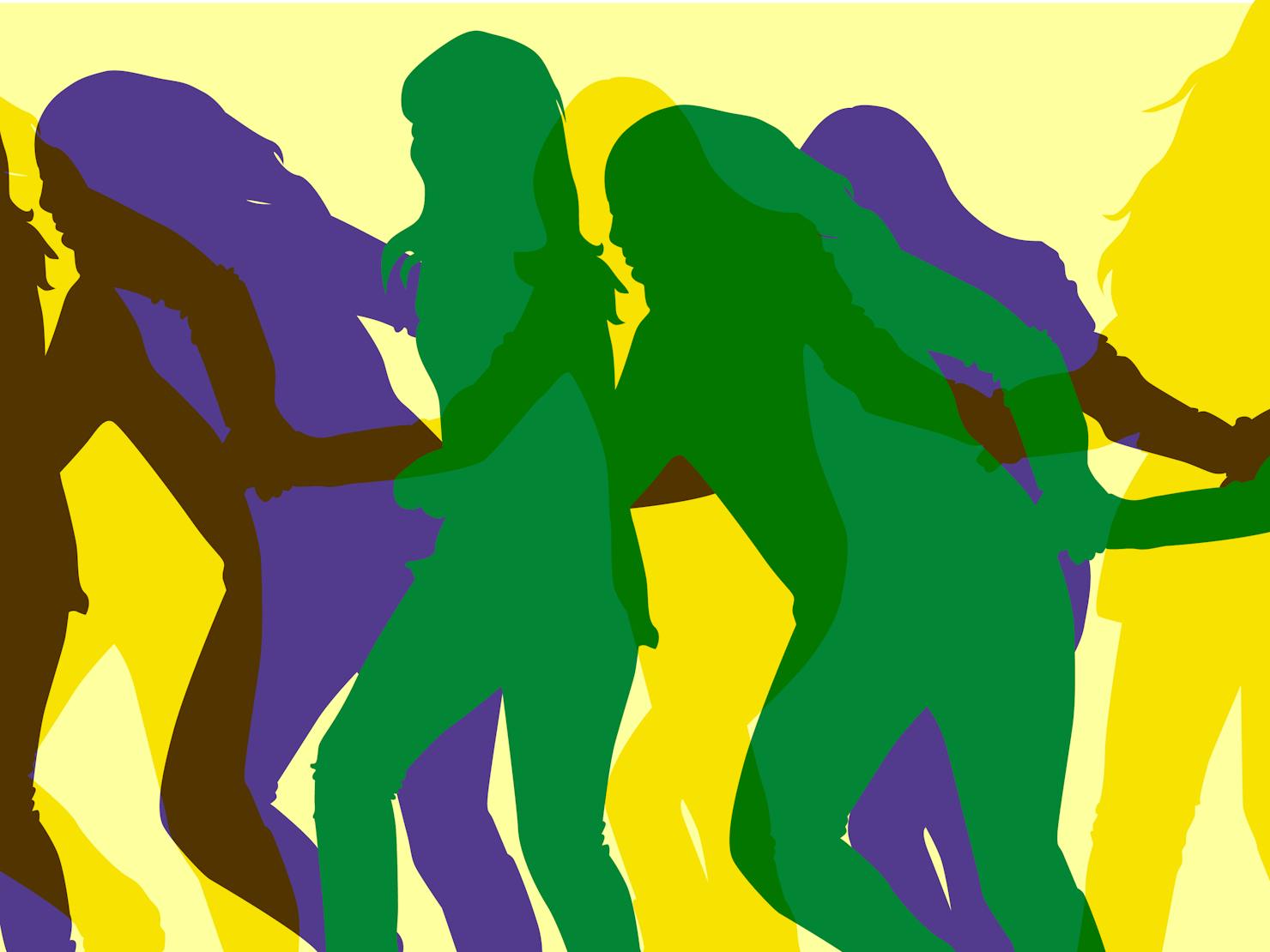 Be Empowered
Step Up is inspiring people to support women who experience domestic abuse.
Meet Nicky
Two years after leaving an abusive partner Nicky completed her lifetime ambition to run the London Marathon, and is joining Step Up as a way to keep her running up.
"Training for the marathon was tough, but running was time and space for me that I needed to rebuild my broken self-esteem, and knowing I would be helping other women experiencing domestic abuse was the perfect motivation to never give up."

"Running is the perfect way to challenge yourself – it doesn't matter if you come first, last or anywhere in between, it is about reaching for your own goals. When I run, I know I am free, and if it helps others too then it's even better. This is why I am taking part in Step Up to continue my passion for running."
Meet India
India's love of walking inspired her to take on a huge challenge for Refuge, and she sees Step Up as a great way to continue to make a difference.
"I decided to trek for Refuge in 2019 to help those affected by domestic violence. During my training, I realised just how prevalent an issue this is. It can alter the lives of anyone in society."

"I chose to support Refuge to raise money and much needed awareness for this often unspoken subject. I have signed up to Step Up to continue making my steps and difference to women and children affected by domestic abuse."
Meet Claire
Being passionate about supporting women and children to escape domestic abuse, Claire has used walking to make a difference.
"My friends and family were surprised when I said I was trekking the Great Wall of China for Refuge in 2019. I wasn't particularly fit and I didn't do a whole bunch of hiking on a regular basis. But when I saw Refuge was calling for people to take part, something just struck me and I knew I had to do it. I got to share my journey with an incredible group of women. Everyone was so supportive of each other. It was an incredible experience."

"Donations were my biggest motivator. Knowing that £10 raised could help go towards a night in a safe place for someone escaping domestic abuse made all the difference. This is why I am now taking on Step Up to continue to empower women to take their first steps for change."
Meet Kate
Starting to run a year before Kate left her abusive partner gave her the reason to love herself again.
"I began running the year before I left my abusive partner and it was actually while jogging (very slowly) that I told my friend a tiny bit about what was happening at home. That moment really stands out in my memory as being the first time I didn't feel alone - she was so completely on my side, the sense of relief was incredible."

"Running is one of the things that helped me recover. When you're charging down a hill in the sunshine it's impossible to be anywhere but in your own skin. Even if you're slogging your way uphill in the snow — the right song comes on your playlist and your heart is filled with such joy."

"Fundraising for Refuge has also given me a positive way to talk to people about what happened and to raise awareness. It's made me realise that I'm not alone and that I can help to make things better for other women. This is why I am taking on Step Up so more women speak out and get the help they need."
Meet Rosie
At 17, Rosie's close friend was killed by her ex-boyfriend and she has been running in her memory to raise awareness.
"I started running in 2015 after moving to a new city and wanting to set myself a personal challenge. I signed up for my first run and soon found that I went from hating running and not being able to run to the end to road to absolutely loving the way it made me feel and the confidence it gave me."

"I had always wanted to do something in her memory of my close friend to raise awareness of domestic abuse so I chose to run for Refuge."

"Running for Refuge has been an emotional but incredible experience and I'm doing Step Up to ensure more people become aware of domestic abuse in young people."
Recognising abuse
Violence against women and girls (also called 'gender-based violence') is rooted in inequality between the sexes; it is overwhelmingly perpetrated by men against women. It takes many different forms including domestic violence, sexual violence, human trafficking and modern slavery, forced marriage, female genital mutilation and so-called 'honour' violence. No matter what your experience of gender-based violence, Refuge is here to support you.
Domestic violence describes any violence or abuse that is used by someone to control or obtain power over their partner. It can include physical, sexual, psychological, verbal, emotional and financial abuse. If you alter your behaviour because you are frightened of how your partner will react, you are being abused.
Many women experience domestic violence and other forms of abuse without ever being physically abused. Remember: non-physical forms of abuse can be as destructive and as undermining as physical violence.
Whilst the vast majority of those who experience domestic violence – and all forms of gender-based violence – are women, it can affect anyone.
All forms of gender-based violence are against the law. For more information please visit the Refuge website here.