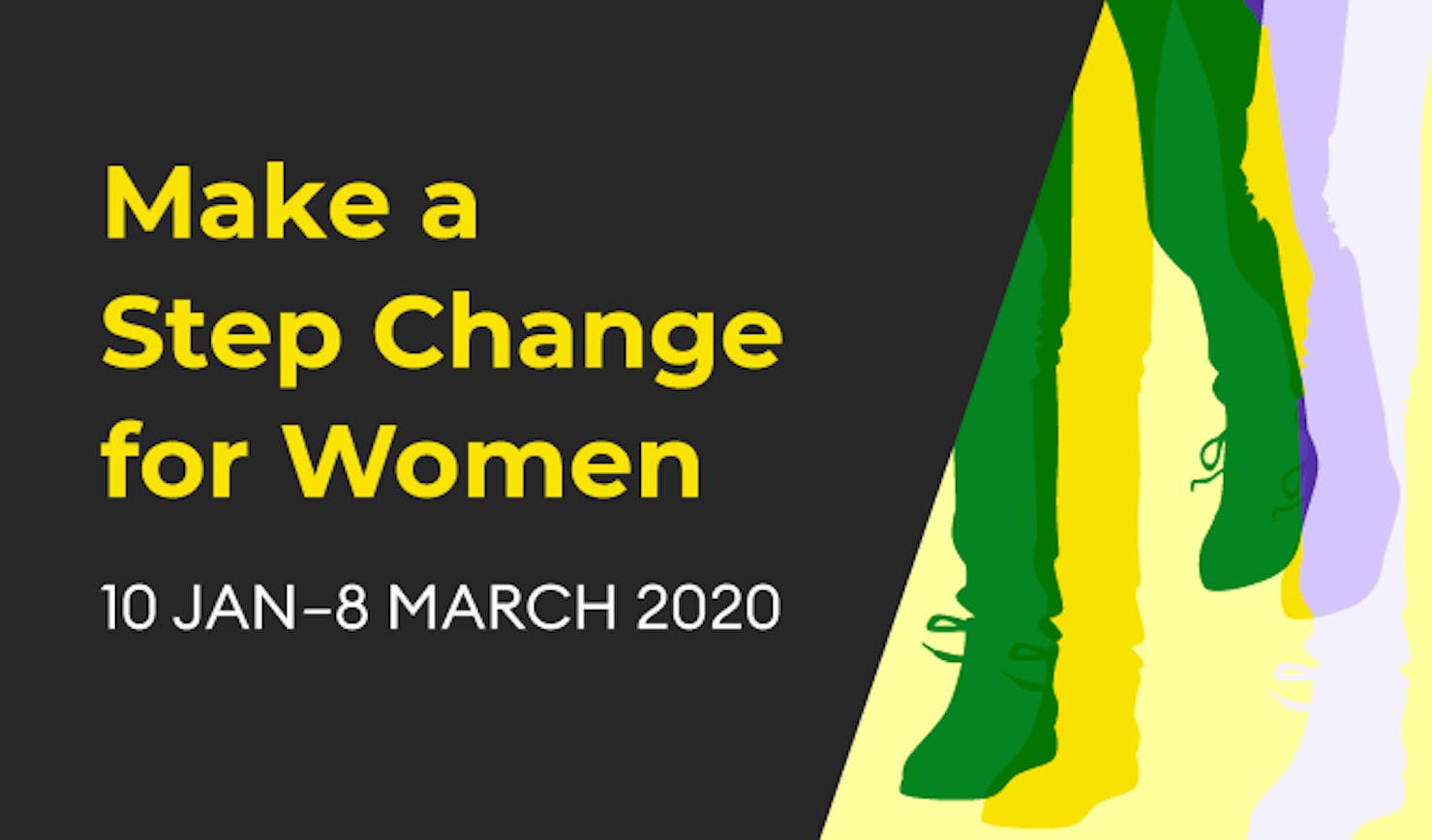 WELCOME TO STEP UP
Whether you challenge yourself to hit 50km or 100km, the distance you walk or run over the next eight weeks will support the expert work of Refuge, a charity which provides live-saving and life-changing support to women escaping domestic abuse.

As you complete your Step Up challenge, along the way you'll unlock inspiring information about women past and present who have achieved great things. Women who questioned, challenged and defied convention both politically and culturally.

Thank you for positively changing the future of women.


Step Up celebrates the monumental steps taken by amazing women since time began.  But there's so much further to go before women achieve equality. Sign up to Step Up and you can help drive this change – by taking part you will not only raise awareness of the support Refuge gives survivors, you will also raise vital funds so women can escape violence and abuse.  Thank you so much for your support."

Olivia Colman,
Refuge Patron
SET YOUR STEP UP GOAL NOW

Let's get started.
Make your kilometres count and raise vital funds for women taking their first steps to escape domestic abuse.