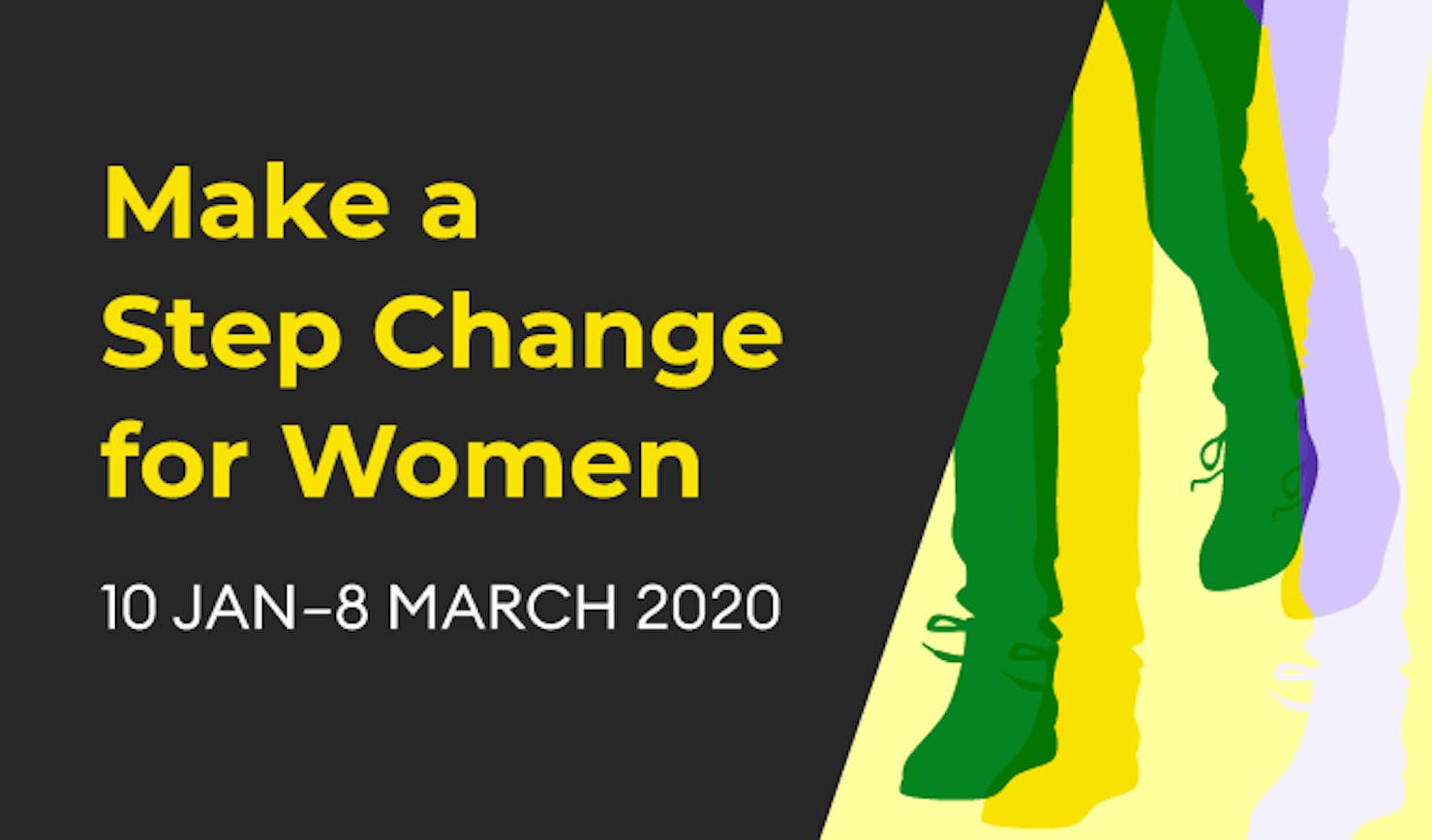 You did it! You Stepped Up!
Thank you to everyone that took part in this years Step Up challenge, powered by Refuge. We hope that you have enjoyed taking on the physical challenge of completing your steps whilst hearing and reading stories of empowering women of history. You have all made a huge difference to women escaping domestic abuse.
Thank you for positively changing the future of women.


Step Up celebrates the monumental steps taken by amazing women since time began.  But there's so much further to go before women achieve equality. Sign up to Step Up and you can help drive this change – by taking part you will not only raise awareness of the support Refuge gives survivors, you will also raise vital funds so women can escape violence and abuse.  Thank you so much for your support."

Olivia Colman,
Refuge Patron
SET YOUR STEP UP GOAL NOW

Let's get started.
Make your kilometres count and raise vital funds for women taking their first steps to escape domestic abuse.